About Us
Where is the Laurier Heights Community League?
Laurier Heights is located in west Edmonton. The neighbourhood is bounded to the north by 87th Avenue and Buena Vista Road, the west by 149th Street, the south by Whitemud Drive, and the east by the North Saskatchewan River valley.
Our Mission
Laurier Heights Community League strives to be a safe, friendly and engaged neighbourhood where building, sustaining and inspiring community is the focus. Laurier Heights Community League welcomes and seeks the engagement of all of its members; acts according to its values; and represents and advocates for the needs and best interests of the whole community.
VALUES
We are welcoming to ALL Laurier residents and strive to create a sense of belonging, caring, and friendship. We are committed to practising hospitality at all levels.

We foster diversity, tolerance, acceptance and the well-being of all within our neighbourhood. We value a secure, safe and healthy environment for all.

We focus on creating community and are leaders in developing relationships amongst neighbours, embracing and employing the gifts and contributions of everyone.

We are an organization based on integrity, mutual respect and trust.

We foster innovation and creativity by being open to change and by identifying and initiating new ideas, approaches, activities and proposals in and with the neighbourhood
Our Location
P.O. BOX 67195 RPO
Meadowlark Park
Edmonton AB T5R 5Y3
To get to our parking lot do not use the listed Street Address. Instead use 8207-144 Street NW in your GPS. Or go to 80 Avenue either East or West and turn North on 144 Street.
Ward Sipiwiyiniwak [SEE-PEE-WIN-EE-WOK] 
Laurier Heights Community League acknowledges that we are located on Treaty 6 territory, and respects the histories, languages, and cultures of First Nations, Métis, Inuit, and all First Peoples of Canada, whose presence continues to enrich our vibrant community.
We are an Affirming Community
Laurier Heights Community League is dedicated to being respectful, inclusive and supportive of the 2SLGBTQIA+ community, both as an organization and as a community; and to ensuring that our halls and grounds are safe spaces for all, free from harassment, discrimination, and intolerance of any kind.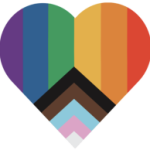 Our Community League
The Laurier Heights Community League relies on city grants, sponsorship, fundraising, and volunteers to operate.
The league is run by a board of volunteers, elected during our Annual General Meeting in December.  Board positions include President, Vice President, Treasurer, and Secretary.

The Current Executive
Members-at-Large
Gillian Dompe
Donna Mcleod-Huyhn
Michael Auschrat