The Great Golden Ticket Hunt
June 18, 2021

-

June 20, 2021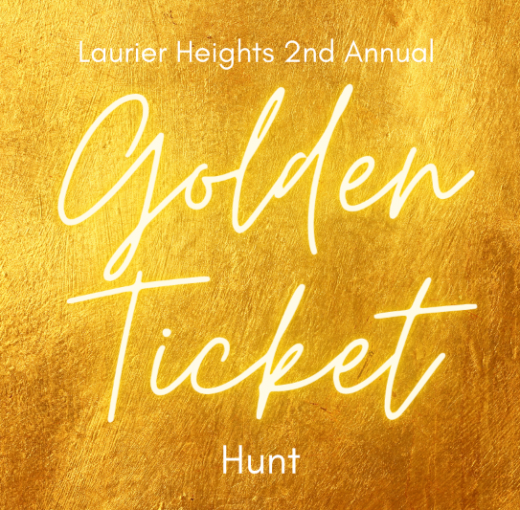 The Great GOLDEN TICKET HUNT has returned!
Last year, a Golden Ticket was hidden in our community. By deciphering a number of clues, one Laurier heights family found it and claimed the prize, valued at $100.00.
Once again, somewhere within the boundaries of Laurier Heights, a Golden Ticket has been hidden!
On June 18th at 9:00 AM, the first of 10 daily, cryptic clues to the location of the Golden Ticket will be posted on the Laurier Heights Community League website and on our Social Media channels (Facebook and Instagram).
The person finding the Golden Ticket will win a:
Special Edition Silver Dollar Canadian Mint Set
100th Anniversary of Bluenose – 2021
Value: $100.00
Golden Ticket Hunt Guidelines:
Participants must reside in Laurier Heights.
The Golden Ticket is located on public land.
No digging or damage to property is required.
Happy Hunting and GOOD LUCK!!!
The person who finds the Golden Ticket must contact organizers via email in order to claim the prize. The winner's name and picture will be published on the LHCL website and newsletter.